Transporters are furious with the new traffic law enforced by the Modi government, and through a jam at the Delhi-NCR on September 19, they showed that they were not going to sit quietly in that regard. Today, due to the strike of transporters, there is very little to see on the roads - auto, cab, e-rickshaw, private bus and truck. The streets of Delhi, in particular, looked quite different today. The strike caused most of the problems for the common people who had difficulty in going to the office. After leaving the house they did not see any auto or other vehicles. Even if an auto driver or cab driver drives in his car, they are stopped by other drivers and unions.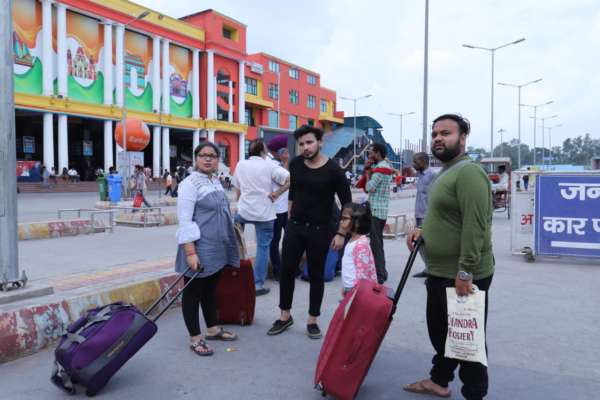 Travelers at Nizamuddin Railway Station and New Delhi Railway Station suffered a lot of trouble when they arrived here from other states and then forced to travel from the station to their destination. They didn't see any kind of ride anywhere. In this case, only the public bus and the metro resort to the public. This is the reason that there is a lot of crowds in government buses and metros today.
The impact of the strike by the All India Motor Transporters Association against the increased fine in traffic law has been seen today, an official of the Transporters' Association says if the Modi government withdraws the increased fine. If not decided, they will go on indefinite strike.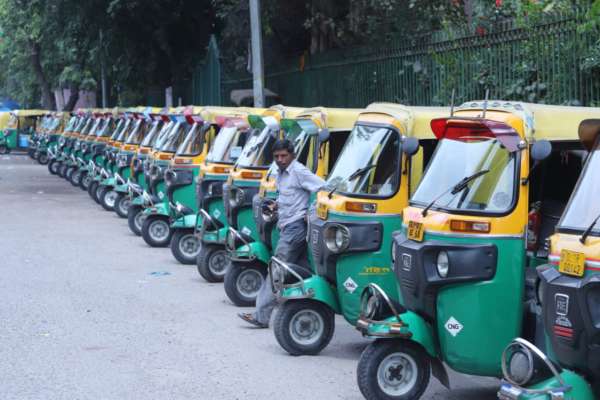 Earlier, a holiday was announced in several Delhi-NCR schools this morning. Although the government did not issue any advice or order to keep the school closed, the schools were closed due to non-availability of buses by private operators. Many parents took their children with them to school when they found it difficult to close. They were also angry at the school administration for why they had not been informed about the closure of the school.
Nevertheless, striking transporters claim that Ola-Ober, taxi and auto whales are also involved in the strike. In many places, Ola-Ober service is not available and where this service is available, the rent is higher than normal days. In many places where there are some auto-cabs, the striking drivers are preventing them from driving.
The strike is against the negative policies of the central government and the Kejriwal government, said Kishan Verma, president of the All-Delhi Auto Taxi Transport Congress Union. He added that we will not sit quietly until the demand for transporters is accepted and the withdrawal of the increased fines is considered.
It should be noted that after the new Motor Vehicle Law, which came into force from September 1, there have been cases in many places where thousands of rupees and millions of rupees have been fined for breaking the law. Many states have refused to enforce it because of the hefty fines in the new Vehicle Act. The BJP-ruled states are the highest.