In 2019 (IIFA Awards 2019), Deepika Padukone received the award for the film 'Chennai Express' while the fans have responded which is going viral.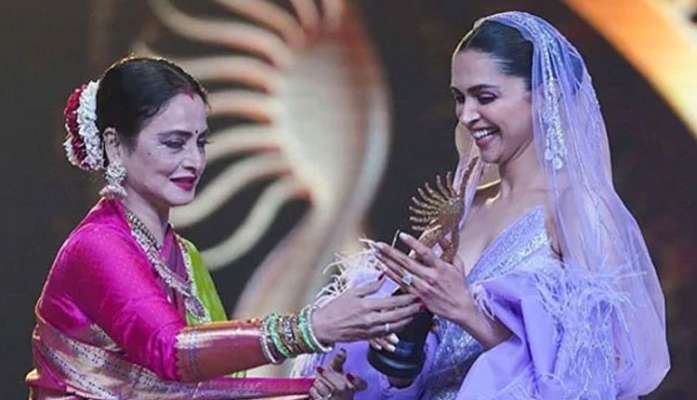 New Delhi: IIFA Awards 2019 is being held in Mumbai. Bollywood stars banded together at this award show. Several big stars like Deepika Padukone, Salman Khan, Katrina Kaif, Aaliyah Bhatt, Rikha, Iwushman Kharana, Vicky Kaushal, Ranveer, Madhuri Dishta participated in the event. Deepika Padukone was given the Special Award for Best Actress Award at this award show.
Deepika Padukone was honored with the award. Fans have also begun reacting to the award Deepika Padukone received. A fan commented on his photo explaining why he was being given an award for a film about 6 years ago. There are many reactions from similar fans. Tell that Deepika Padukone has been given the Special Award for Best Actress Award at the IIFA Awards 2019 awards show. The award was given to him for the film 'Chennai Express'.
Ranveer Singh was given the Best Actor Award for the film 'Padmaavat', according to tweets by IFA and Odes. There, Alia Bhatt was awarded the Best Actress award for her outstanding performance in the film 'Raazi'. Apart from the stars, in the entire Bollywood industry, 'Raazi' won the award for his best material and best film on the bill of artists. Apart from this, Vicky Kaushal as the best supporting artist, Sanju and Aditi Rao Haidari won the award for their outstanding performance in Padmavat.