UN: UN Secretary-General Antonio Guterres has said that talks need to be held between India and Pakistan to resolve the Kashmir issue. Gutres said there should be no violation of human rights in the Kashmir region. He said, "There is a need for talks between India and Pakistan to resolve the Kashmir issue." If both parties want, their office is ready to mediate the matter. '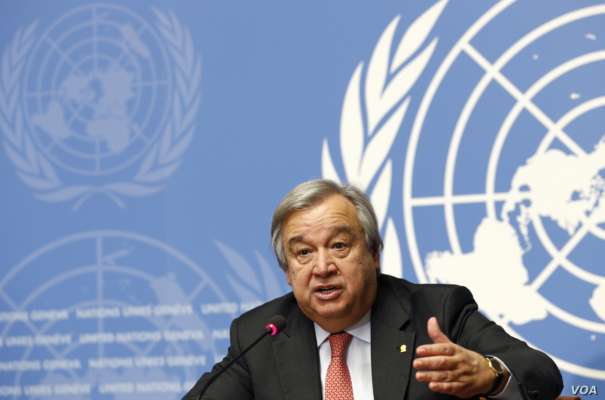 It is noteworthy that Mr. Gutteris' statement came before the UN General Assembly meeting. India's decision to abolish the special status granted to Jammu and Kashmir is set to be taken by Pakistan at the UN General Assembly session.
"Our capacity lies with the obligations and responsibility can only be paid if the parties accept it," Gatres said at a press conference on Wednesday. On the other hand it belongs to support, support has been given and it will be continued. '
He reacted when a Pakistani journalist was asked about the situation in Jammu and Kashmir and the Kashmir issue. He said, "I will stick to my clear opinion that human rights should be respected in the region and I say with a clear opinion that negotiations are essential to resolve the issue between India and Pakistan." ۔
It is to be noted that India abolished section 370 on August 5 regarding the special status of Jammu and Kashmir. As a result of India's move, Pakistan has restricted diplomatic relations with New Delhi and there is no stopping it from raising the Kashmir issue from various stages.
India has always cited Jammu and Kashmir as its internal problem and has denied the matter either by the United Nations or the United States, by any third party. India has always called the Kashmir issue a bilateral issue with Pakistan.