CHANGZHOU, (UNI) - India's two Olympic medalists won the first round of singles at the China Open-2019 Badminton Tournament on Wednesday, where PV Sindhu made it to the eighth seed in the second round of the win. Saina Nehwal has already been reversed by a non-seeded player in the round.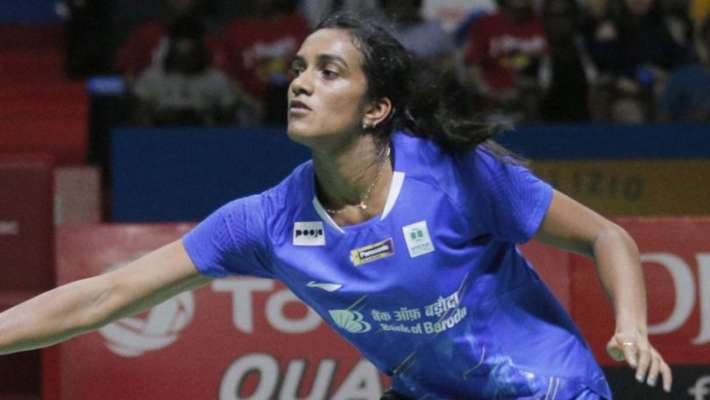 The fifth seed and world championship gold medalist, Sindhu, performed as expected and in the first round of women's singles, China's Li Joo Coo. Easily overcome the challenge, winning 21-18, 21-12 in 34 games in a row. However, the eighth Seydesina suffered a 10-21, 17-21 defeat in successive sets by Thailand's Busan Ongmbrogfan and failed to present a certain challenge in the 44-minute contest. In the first round of men's singles. Bisi Pranit also made it to the second round after sweating.
Pranitha registered a 21-19, 21-23, 21-14 win over Thai athlete Sopanyo Ongsunen in an hour-and-a-half 12 minutes. Rio Olympics silver medalist Sindhu now leads Canada in the women's singles second round. The winner of the match between Michelle Lee and Thailand's accomplished Chukhovong will compete.
The only badminton player to win a gold in the World Championship-2019 for the country was Sindhu's performance against Jay Rui. Earlier, the two players had a record of equality, but with this win, the world number five Sindhu has reached a record four wins in defeat against Joey Rowe. Sindhu made a strong lead of eight-three in the first game, But the rival player scored five consecutive points to make it 8-8. After that, Sindhu showed more aggression and took the lead 18-14. Sindhu won five game points in this game. In the second game, the Indian player showed a unilateral lead to 10-15 after the initial 6-6 lead and went 12-18 with four consecutive points, although Saina's performance in the first round was immense. It was disappointing. Saina was beaten by the Thai player for the first time at the Thailand Open in 2017. Although Saina is three-for-2 in his career-high five games