Mohali: Virat Kohli's unbeaten 72-run skipper India beat South Africa by seven wickets in the second Twenty20 match on Wednesday, 0-1 in the three-match series due to rain in Dharamsala. Could not have been done Wraith won the toss and elected to field first.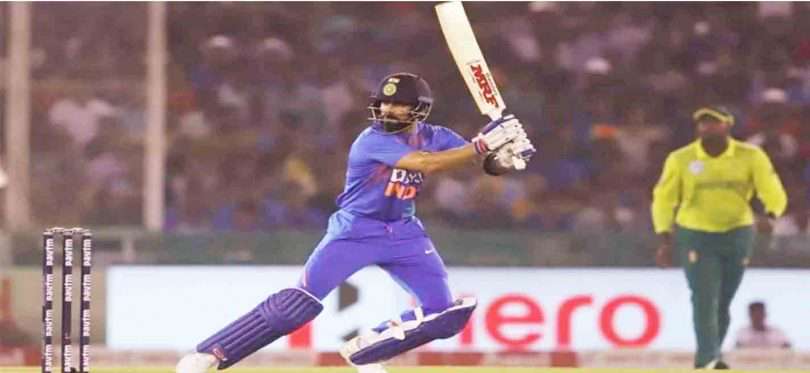 The Indian bowlers, who performed the best, stopped South Africa at 149 for five in 20 overs. India gave India a chance to celebrate 151 for three in 19 overs thanks to the brilliant half-century of their captain Virat. Rout scored a knock of 72 off 52 balls with four fours and three sixes. Game. Wrait received the Man of the Match award for his innings.
After Rohit Sharma (12) dropped the wicket, Virat and Shukhar Dhawan contributed 61 runs for the second wicket. Rohit hit two sixes in 12 balls with 12 fours. Sukhir scored 40 off 31 balls with the help of four fours and a six. India's first wicket fell at 31 and the second wicket fell at 94. Young wicket-keeper Rashabh Pant missed another chance and was dismissed for four off five balls. India's third wicket fell to 104. Wrath then took India with Shris Air to the destination of the over with one over remaining.